160 Page Paperback
---
MLM, "The Accelerated Game of Life"
Chapter 1: The Accelerated Game of Life (It's Hard Ball)
Unlike the crowds, who take the path of least resistance, Network Marketing is an accelerated game to be played full-out!
Chapter 2: The Rules of the Game (Let's Play Ball)
The seven Principles which make or break MLM Careers!
Chapter 3: A Player's Natural Progression (Walk, then Run)
An understanding of the formulative, concentration, momentum and stability stages are vital to anyone anticipating a Network Marketing Career.
Chapter 4: Establishing a Game Plan (Play to Win)
The amazingly simple, step-by-step way to proceed. This chapter helps you pinpoint your destination and establishes the most direct path to getting there!
Chapter 5: The Scoreboard (Are You Winning?)
A quick reference guide to your future. The scoreboard gets you organized and keeps you that way...a constant reminder of where you're at and where you're headed.
Chapter 6: It's a New Ball Game (No Runs, No Hits, No Errors)
This is not a "how to" book. It is a shift, a shift from Survival to Contribution, and as such, it is truly a breakthrough. It's not the understanding but the doing which produces results. Organizational Leaders all over the United States consider it to be required reading for their associates.
---
What others have said about this book:
"I can say without fear of contradiction that this book will take its rightful place among the great books of our time."

Cavett Robert, Founder National Speaker's Association
"Randy's book is excellent at promoting the essentials of any good marketing program -- Training and Leadership."

Jeff Babener, Leading MLM Attorney
"Everyone who wants to be a big success in MLM needs to read, understand, and utilize the contents of this great book."

Dr. Mark Victor Hansen, Author/Speaker
"Long time readers of Money Maker's Monthly know Mr. Ward as a top notch writer. The many articles he has contributed over the years have been a tremendous source of motivation, inspiration and help to all of us."

Evelyn Bartz, Editor Money Maker's Monthly
"Very well written and innovative."

Larry Thompson, HerbaLife
"Coaches you in harnessing the power of people's commitment and using it to build a successful, stable MLM business."

David Pillow, M.D.
"You have expressed in simple words what successful managers have always practiced."

Lyle Dutoit, Health Advocates
"In my life, MLM has been a constant source of deep satisfaction and growth. This book will make that experience possible for many people."

Ron Smothermon, Context Network
---
Organizational Leaders all over the world consider this book to be required reading.
Giving a copy of Randy's book to a new recruit will eliminate many hours of work on your part. It not only teaches the fundamentals, it helps a person develop a healthy image of Network Marketing and a healthy image of himself, or herself, as a "player in the game".
Its 160 captivating pages are packed with inspiration and insight. You won't be able to put it down! Written with a sports theme, it is highly illustrated and fun to read.
Every person involved in Network Marketing needs a copy of MLM for themselves, plus a case for distribution to friends and associates. Through it you'll learn that Networking is the accelerated game of life, you'll learn the rules of the game, a player's natural progression, how to establish a game plan, how to keep score, and you'll learn about the new era in MLM!
Don't procrastinate! This book will enhance your ability to produce results in all areas of your life!

---
---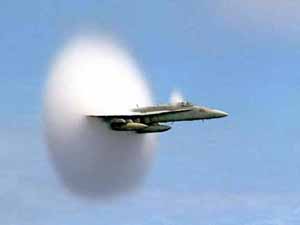 Randy is committed to "breaking the barriers" and "making a difference" in your life!
---
---
Paperback Book -- $12.95
Audio Book (Cassette or CD) -- $15.00
SECURE Order Payments via PayPal

ORDER NOW
and we'll include our 244 page
Selling - Recruiting - Managing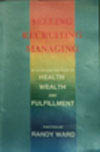 $15 Value -- FREE
(one per order)
Yes I want MLM, The Accelerated Game of Life for $12.95
plus a FREE COPY of Selling - Recruiting - Managing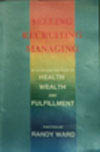 Audio Book (Cassette or CD) -- $15.00
---
Prosperity Publishing
"Making a Difference Seminars"
PO Box 85, Jennings, OK 74038
918-938-8200
Randy@RWard.biz

---
Return to Home Page
---